Service Specials
Introducing our new online service booking tool, your hassle-free way to schedule Ford servicing in Toronto and the GTA. We've made it incredibly simple for you to book your appointment from anywhere, saving you time and effort. Plus, we've made it even more convenient by allowing you to specify your preferred service offer in the notes section during booking, so you can customize your visit and enjoy special savings. Say goodbye to complicated booking processes and hello to a smoother, more personalized Ford service experience with Formula Ford.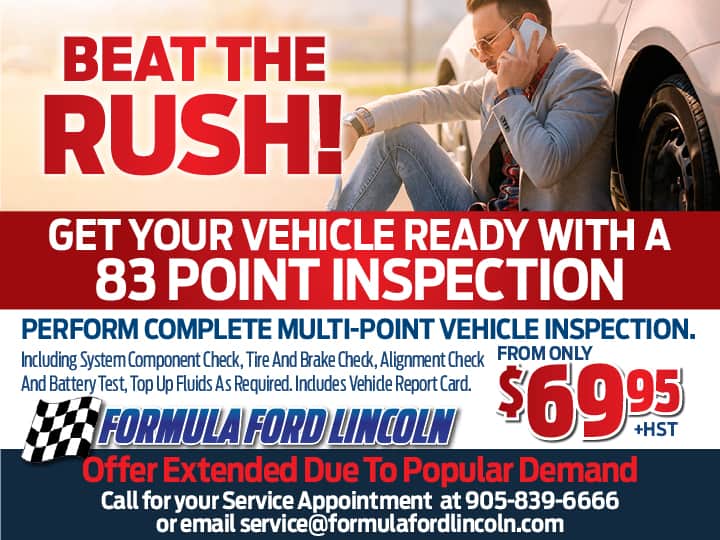 Welcome to our Formula Ford Service Special Page, your go-to destination for top-notch Ford servicing in Toronto and the Greater Toronto Area (GTA). At Formula Ford, we pride ourselves on delivering exceptional automotive care, and our service specials are tailored to meet the unique needs of our valued customers throughout this vibrant region.
Our online booking tool has made scheduling your service appointment easier than ever. Whether you're in the heart of downtown Toronto or the surrounding GTA suburbs, you can now conveniently book your service with just a few clicks. We understand that your time is precious, and our user-friendly online platform ensures a hassle-free booking process.
Our commitment to excellence extends beyond convenience. We're constantly updating our service specials, so you can take advantage of the latest offers while maintaining your Ford vehicle's peak performance. Whether you're due for a tire swap, an oil change, or any other maintenance needs, we've got you covered with unbeatable deals. Trust Formula Ford to keep your Ford running smoothly and safely in Toronto and the GTA.
Don't miss out on these exceptional opportunities to keep your Ford in top shape while saving money. Book your service appointment today and experience firsthand why Formula Ford is the trusted choice for Ford owners throughout Toronto and the Greater Toronto Area.