Benefits Of The PowerBoost Hybrid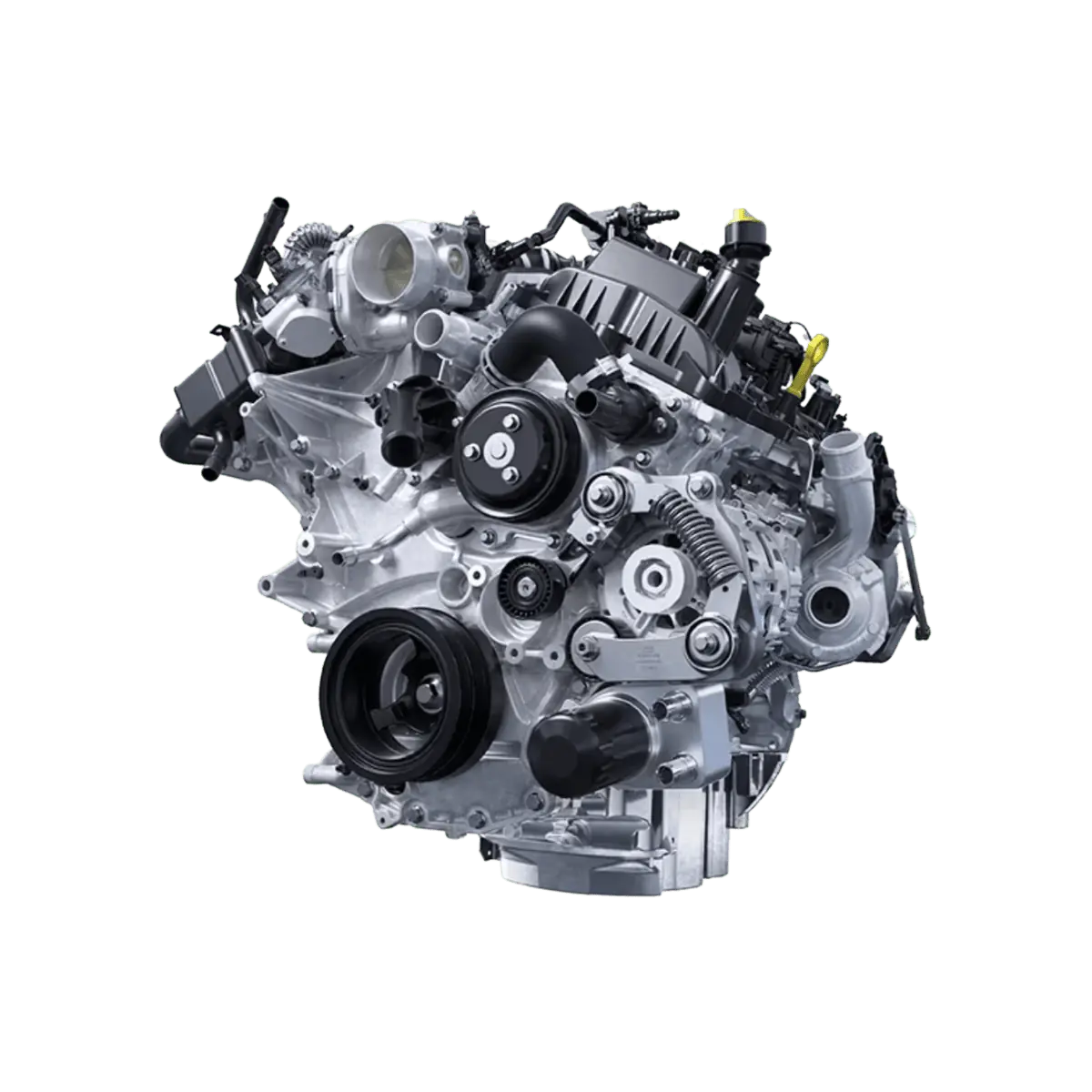 What is the powerboost hybrid?
The F-150 Powerboost Hybrid optimizes power and performance through its advanced technology, allowing you to choose between electric, gas, or a combination of both modes. As a Built Ford Tough truck, it boasts a powerful 430 horsepower and 570 lb.-ft. of torque from its available PowerBoost full hybrid V6 engine. This engine utilizes both gas and electric energy in a single powertrain, resulting in a maximum towing capacity of 12,700 lbs. The Pro Power Onboard feature, included with the PowerBoost Full Hybrid V6 Engine, turns your truck into a mobile generator with various levels of electrical output available.
Power You Can Take With You
The moment can strike at any time when you wished you had electrical power. With the available Pro Power Onboard, you're never left holding the cord because you have an instant energy source right in the bed of your truck. And with multiple available wattage configurations to choose from, you can power anything from a game console to a TIG welder.
More Outlets, More Things To Power
With the option of four to six 120V/20A outlets to choose from and an available four-prong locking 240-volt outlet, you'll never be short on fulfilling all of your power needs.
Power TVs To Tig Welders
From the job site to the tailgate, standard or available configurations of Pro Power Onboard ™ gives you the convenience and luxury of having exportable power at the ready. Here are just a few of the things you can power up:
Work: Reciprocating saw (780W), Sander (150W), Welder (240V) (4,000W), G6 air compressor (1,200W)
Recreation: Microwave (1,300W), Blender (600W), Game Console (250W), TV (150W) Hybrid Engine
The hybrid technology combines the advantages of both electric and gas power, allowing for efficient energy use and reduced fuel consumption. This not only makes the Ford F-150 Powerboost Hybrid an eco-friendly option but also provides drivers with more options for choosing the power source that best fits their driving needs. Additionally, the hybrid model has the potential to save drivers significant amounts of money in fuel costs over time. fully electric
The F-150 Lightning packs loads of versatility and power, along with all the fantastic EV-based features that have become so popular. Notably, it is currently the only F-150 available in a fully-electric configuration, making it an attractive option for those looking for a sustainable and powerful pickup truck.
The 3 Main Benefits Of Hybrid
Should I get the F-150 Lightning? Can the F-150 Lightning tow? What is the Hybrid F-150? You may have many questions if you're in the midst of cross-shopping the F-150 Lightning with the F-150 paired to a hybrid engine. Each has its benefits and tradeoffs, so let us outline a few for the hybrid below.
Fuel Mileage
One major benefit of choosing a hybrid F-150 over a fully gas-powered engine is the great increase in fuel economy. The F-150 equipped with the PowerBoost Hybrid engine gets an impressive 10.4L/ 100km but real-world testing has seen even better. This is huge for truck buyers looking to maximize their fuel mileage with a gas-powered engine while maintaining all the benefits of owning a powerful full-size pickup truck.
Towing
As you know, towing is generally an essential part of a truck owner's life. Whether that's a hitch for bicycles, or taking the boat to the lake, the F-150 always delivers. If towing is something you see yourself doing at any point in your ownership, the hybrid engine might be the best choice over going fully electric. While the F-150 Lightning is highly capable and powerful, the extended distances and fuel economy found in the hybrid version might come across as more appealing. As mentioned previously, the F-150 paired with the PowerBoost Hybrid can tow up to 12,700lb, which is 2,700lb more than the F-150 Lightning.
Utilize Electric Benefits
With the hybrid engine, your F-150 will share some of the exciting characteristics that the F-150 Lightning comes with, such as Pro Power Onboard, Zone Lighting, and electric-only driving. Going with the hybrid option allows you to get into your highly capable F-150 at a much lower upfront cost over choosing the fully electric Lightning while providing even more towing and range figures.